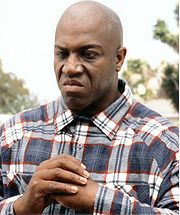 In the 1995 Friday, Deebo was a character known for taking valuables from people.  Likewise in life there are people and things that can and will strip us of what is essential to us prospering in God.
Hold on to what is necessary and don't allow anyone to snatch what God desires you to possess.  Don't get Deebo'ed!
Hold on to the Word
Luke 8:12 Those by the wayside are the ones who hear; then the devil comes and takes away the word out of their hearts, lest they should believe and be saved.
Hold on to wisdom
Proverbs 6:20-21 Bind them continually upon your heart; Tie them around your neck.
Hold on to good traditions
2 Thessalonians 2:15 Therefore, brethren, stand fast and hold the traditions which you were taught, whether by word or our epistle.